RESIDENTIAL GARAGE DOOR OPERATOR
Liftmaster's 3265 Chain Drive residential door operator is a powerful, top of the line garage opener with the power and durability you want in an opener. Don't worry about getting stranded or stuck in your garage. Choose an opener that works every time. We are proud to sell, install, repair, and maintain Liftmaster garage door openers – they're a USA based company providing American jobs and high-quality garage door openers that can handle continued use for years.
This opener has many features and options that make it a great choice for your home. It is built to last and runs quietly. The 3265 operator has a 1/2 HP motor that runs smoothly every time.
Please see info below for technical specifications from the manufacturer.
Features
Performance
Powerful 1/2 HP motor.
Runs with an industrial-strength chain drive.
Provides steady performance and lifting power.
Unsurpassed Safety and Security
All LiftMaster® garage door openers are manufactured with the highest level of safety and monitoring systems to ensure safe operation.
The Protector System® safety sensors reverse the door automatically if the infrared beam is broken before contact is made.
Patented technology detects when a door spring breaks and triggers the motor to reverse the door to the fully open position.
Sensing technology will stop the door from closing if contact is made with a person or object.
Security+® Rolling Code Technology assures a new code is sent every time the remote is used.
Patented PosiLock® system ensures the door remains securely locked when it is closed.
Opener light turns on automatically when The Protector System® safety infrared beam is broken.
Accessories Included
PREMIUM REMOTE – Security+® 3-Button Remote Control
Innovative design automatically streams brilliant blue lights from the push-button windows when you pass your hand over the remote.

SMART CONTROL PANEL – Multi-Function Control Panel
Displays time, temperature and diagnostic messages in 3 languages. A motion sensor turns opener lights on "hands-free" and a convenient "learn" button easily programs remotes.

Optional Accessories to Make Your Life Easier
PROTECT YOUR INVESTMENT FROM POWER SURGES!
This is the most important accessory you will ever buy for your garage door opener! It is an affordable solution to protect your garage door opener from no-fault failures! Read more HERE!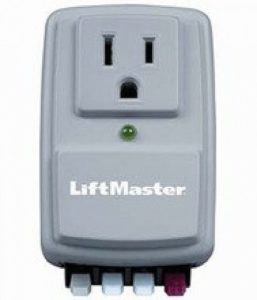 KNOW FOR SURE THE DOOR IS CLOSED!
Lets you know whether the garage door is open or closed from any room in the house. A flashing red light shows the door is open; a glowing green light indicates the door is closed.

ENTER WITHOUT A KEY – WIRELESS KEYLESS ENTRY with SECURITY+® (377LM)
Open your garage door without using a remote control and close with just the push of a button. Also can be programmed with a temporary entry code for friends and service people.

ACCESS ON THE GO – MINI 3-BUTTON REMOTE CONTROL WITH SECURITY+® (370LM)
Operates up to 3 garage doors. Turns garage door opener lights on and off. Fits on a keychain or in a pocket or purse.

PARK PERFECTLY EVERY TIME – LASER GARAGE PARKING ASSIST (975LM)
The high-tech solution that helps you park perfectly in your garage! As you pull into your garage the laser is activated and projected onto the dashboard, making it easy to park in the same spot every time.

CONTACT US TODAY!
Main Phone (314) 484-3667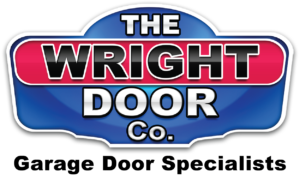 Or, In Illinois (618) 698-8058 | In Missouri (636) 293-3007
By Email
 Location
Greater St. Louis Metro Area