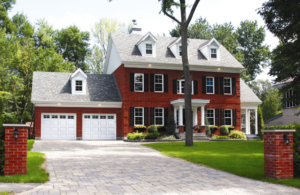 The Wright Door Co. offers a wide selection of garage doors from brands we know and trust. Our doors are all manufactured in the United States by US owned and operated companies. We only offer and install doors we know will look great, work well, and last you for years. Whether you are looking to replace or remodel, an affordable garage door or a gorgeous garage upgrade for your home, we have you covered! Our installation and repair technicians are all experts who are cross-trained for each brand and every issue. They are highly skilled, professional, safe, and dependable.
Along with your garage door installation, we offer surge protectors to protect your investment, maintenance plans to keep your door running smoothly and your long-term costs down, and 24/7/365 emergency service. We have over 30 years of experience and always deliver the quality you can trust and service you deserve. We have great reviews from our customers and clients and a gallery of before and afters to give show you just how much a new door can change the look of your home!  We also install new garage door openers and offer repair services for existing doors and openers. See below for our fantastic selection of high-quality garage doors, and contact us today to chat about getting one installed!
Our Brands
Click the links below to see the doors we offer from each of our trusted brands.
DoorLink Manufacturing, Inc. is a garage door company based out of Kansas City, Missouri. They have over 100 years experience in the industry and their doors are long-lasting, durable, and beautiful. They keep up with current trends and keep the classic looks updated for modern homes.
Midland Garage Door MFG CO has been in the industry since 1965. They opened their first manufacturing plant in Fargo, ND in 1975 and began producing commercial garage door products in the late 1970's. They began producing residential doors in the early 2000's and are more successful than ever. Midland is based in the United States and employs over 155 workers. They are a true American Company and have always been known for quality and innovation.
Mid-America Door was founded in the early 1990's and has been producing steel panel garage doors since that time. They are based in Oklahoma and put out widely trusted and sought-after products. We love their steel garage doors and know that every customer purchasing one is investing in a fantastic, top-of-the-line product that will last.
CONTACT US TODAY!
Main Phone (314) 484-3667
Or, In Illinois (618) 698-8058 | In Missouri (636) 293-3007
By Email
 Location
Greater St. Louis Metro Area